About Us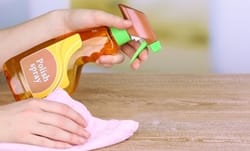 Here at Sparkly Cleaners we pride ourselves in being a family owned and operated business, and have been that way since 1998. We've been servicing the great area of Baton Rouge for nearly thirty years and nothing brings us a greater satisfaction than delivering high caliber cleaning services at very competitive rates. Should you ever find yourself in need of professional cleaners, we can get the job done no matter how large the room, no matter how many rooms, and no matter how thorough you want your rooms to be cleaned. Sparkly cleaners is on the job and has never let a Baton Rouge homeowner down in the entire time of our company's existence.
We're centered in Baton Rouge and look forward to expanding out business to accommodate your household. Sparkly Cleaners has been a major player in the industry because we believe in establishing a rapport with out customer base and relying on repeat business to fund our little operation. If you are in any way not 100% satisfied with the quality of the cleaning services we provide please let us know. And speaking of cleaning services, we offer home cleaning, move-out cleaning, oriental rug and carpet cleaning, window washing, power washing, and of course, professional vacuuming.
With Sparkly Cleaners you'll never have to worry about sub-par quality or overpriced service. We seek to balance out top tier professionalism with competitive rates. So give us a call and we'll be out you your Baton Rouge residence as soon as we can schedule an appointment to meet.